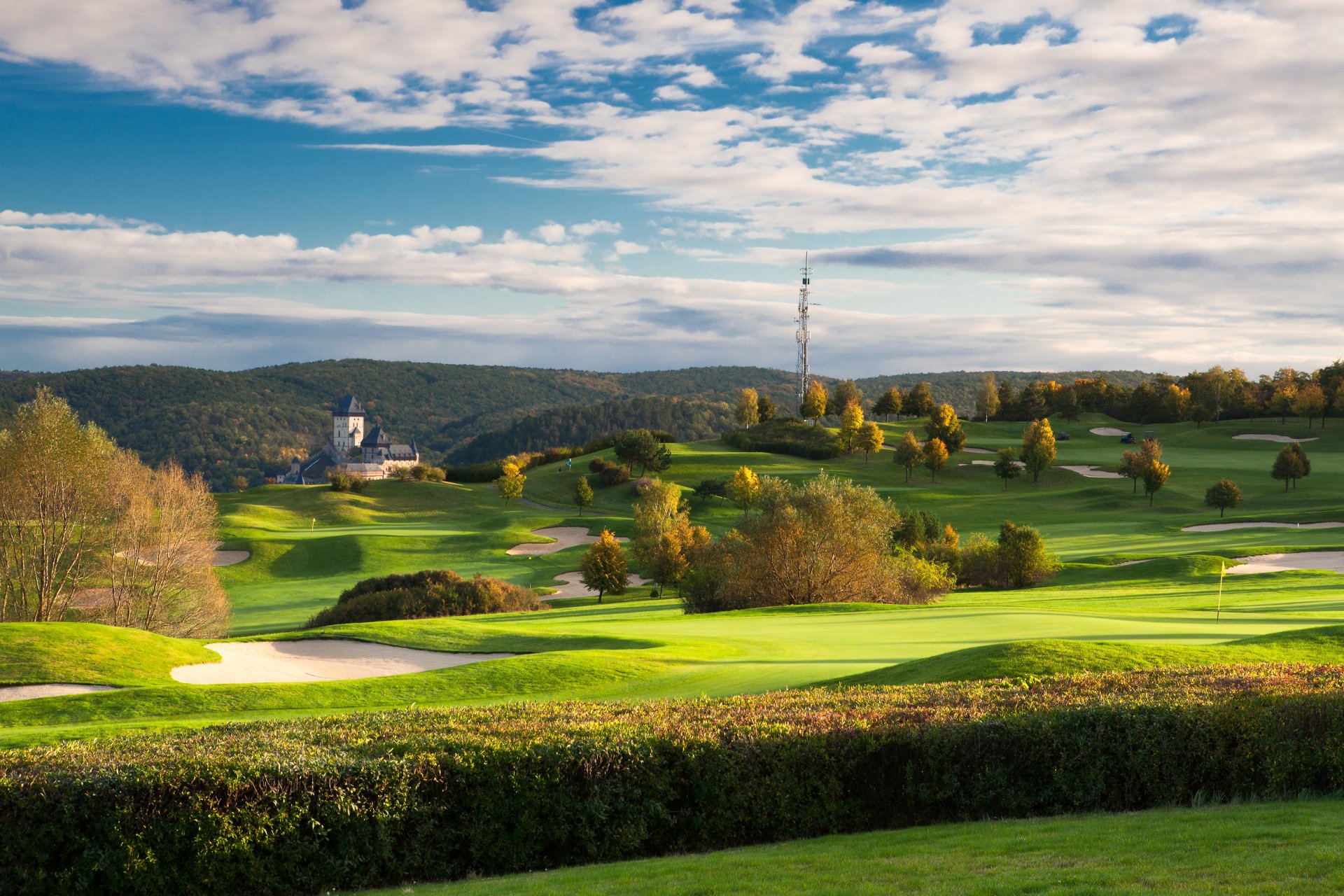 The Czech Republic: A country of unforgettable experiences
Come to the Czech Republic and discover hidden gems. The Czech Republic is an excellent destination for lovers of culture and history. Visit countless towns and villages, some of which are on the UNESCO World Heritage List. If you need to relax and put stress behind you, visit one of our spa facilities. Treat yourself to good relaxation and switch off for a while. Do you like to be active? You will enjoy the countless hiking and cycling trails all over the country, but let's not forget the great golf resorts. The offer is really diverse, so we believe you will find something to choose from!
Work hard, travel harder!
Business is business and only money counts. Still, the Czech Republic offers you more than business and money. This beautiful and safe country in the middle of Europe offers myriad cultural and entertainment options, so you will never get bored here. History enthusiasts will appreciate Prague, the most beautiful city in the world according to the travel magazine Time Out, sixteen UNESCO heritage sites and hundreds of historical castles and chateaux throughout the country.
Six oldest Czech entries on the UNESCO World Heritage List
Kutná Hora: Historical centre with the Church of St. Barbara and the Cathedral of the Assumption of the Virgin Mary at Sedlec
Historical centre of Prague
Lednice-Valtice Cultural Landscape
Pilgrimage Church of St. John of Nepomuk at Zelená Hora
Historical centre of Telč
Historical centre of Český Krumlov
Culture enthusiasts know not only that Dvořák, Smetana, Janáček and Mahler composed their famous classical music masterpieces in what is now the Czech Republic, but also that Wolfgang Amadeus Mozart's opera Don Giovanni was first performed at the Estates Theatre in Prague. If you prefer to explore places from books and literature, you should start with the works of Franz Kafka, Umberto Ecco, Michael Chabon, Milan Kundera and Johann Wolfgang von Goethe, all of whom fell in love with the beautiful Czech lands and used it as a setting for their stories.
Do you find classical music boring, or are you too lazy to read? Then explore the Czech Republic from a different perspective by watching Mission: Impossible, the James Bond movie Casino Royale and xXx, or wait for the most expensive Netflix movie, The Gray Man with Ryan Gosling and Chris Evans, all of which were at least partially filmed here.
Must-see tourist destinations or hidden gems?
If you like to do business in the Czech Republic and invest your money here, you should definitely take a break and tick off all of the highlights on your TOP 10 travel bucket list. The obvious places to visit are Prague Castle, the State Opera, Charles Bridge, Český Krumlov and Karlovy Vary. However, the Czech Republic has more to offer. Do not get stuck at the most touristy and crowded spots, as many international tourists do, but instead discover the local cultural heritage of undiscovered locations.
Travel tips for undiscovered gems of the Czech Republic
Bouzov Castle
South Moravia wine region
Crystal Valley
Třeboň region
Loket Castle
Stay overnight at a chateau!
Do you want to become a king or queen for a few days and try living like a royal at least once in your life? In the Czech Republic, you will discover high-class accommodation full of romance and history. Choose from stylish apartments and chateau hotels, such as the Baroque Chateau Jemniště. Experience romantic interiors and chateau tours with a glass of champagne, or have a picnic in the chateau park. A secret tip for lovers of fairytale accommodation is the small Klokočov Chateau in the unspoiled natural paradise of the Iron Mountains.
Chateaux that have been turned into hotels will surprise you with their modern equipment. Period interiors and historic furniture together with modern comforts like a flat-screen TV, Wi-Fi, air conditioning, a sauna and a whirlpool give you an extraordinary connection of two eras. Chateau Mcely, Chateau Herálec Hotel, Liblice Chateau, the Chateau Hotel Maxmilián, Loučeň Chateau and many other hotels are equipped with amazing wellness facilities that offer an exceptional space for relaxation.
Enjoy the greens
Most Czech cities and towns are famous for their historical and architectural jewels. Surprisingly, the Czech Republic also offers a large number of luxury golf resorts located throughout the country. Do not hesitate to pack your clubs when coming to the Czech Republic to close a deal.
PGA National Czech Republic – Oaks Prague was opened in 2020. As the country's only PGA National licensed golf course, Oaks Prague has been recognised as the best course in the Czech Republic as well as in Europe at the 2020 World Golf Awards. The course was designed by the world-renowned golf-course architect Kyle Phillips, a pioneer of environmentally sustainable design and creator of four golf courses ranked in the world's top 100. The PGA National Czech Republic is managed by Troon Privé.
A round of golf straight from the airport? No problem. Not far from Václav Havel Airport Prague is the Albatross Golf Resort, an 18-hole course of the highest standard. The resort offers a 6,827-metre Championship layout, which was named the best in the country by by the American magazine Golf Digest magazine. Thanks to its elevation, the venue enjoys one of the longest golf seasons in Central Europe. The Albatross Golf Resort is the host venue of the D+D Real Czech Masters on the European Tour.
Altogether, there are more than 100 golf courses in the Czech Republic.
Top ten golf resorts in the Czech Republic
PGA National Czech Republic, Oaks Prague
Karlovy Vary Golf Resort
Loreta Golf Pyšely
Royal Golf Club Mariánské Lázně
Karlštejn Golf Resort
Albatross Golf Resort
Prosper Golf Resort Čeladná
Panorama Golf Resort Kácov
Ypsilon Golf Liberec
Recharge your batteries
Ethereal scents, calming massages, relaxing baths and soothing wraps, all while listening to relaxing music. Welcome to the magical world of spa and wellness treatments, which blend a deep knowledge of human health with a feeling of relaxation, as well as an escape from stress, fatigue and an unbalanced lifestyle. Which of the dozens of Czech spas will you choose? Will you opt for Teplice, the oldest spa town in Central Europe, or will you decide to visit the more famous spa in Karlovy Vary?
The city of Karlovy Vary was founded by Bohemian King and Holy Roman Emperor Charles IV in the 14th century. The significance of the spa in Karlovy Vary became known to the whole world during its development over the centuries. Figures such as Goethe, Beethoven, Gogol, Paganini, Casanova and Mozart, along with dozens of kings and czars, were impressed by this beautiful spa city. The Karlovy Vary International Film Festival is held here every summer with many Hollywood stars in attendance.
Time to live, time to travel
We will be incredibly happy if your travel plans include a few pleasant days spent in the Czech Republic. Enjoy some culture at museums and galleries, go to a concert at a club, have some fun at science centres and zoological gardens, or just go out to a restaurant for an excellent dinner. We are looking forward to seeing you!
The best of Czech spas

UNESCO-listed and best known spas

Czech spa triangle: Karlovy Vary, Mariánské Lázně and Františkovy Lázně

One of the most visited spas

Třeboň Spa

The highest spa and oldest radon spa

Jáchymov Spa

The best spa for children

Kynžvart Spa

The smallest spa with the cleanest air

Karlova Studánka Spa

The youngest spa

Lednice Spa

The oldest spa

Teplice Spa
Czech Tourist Authority - CzechTourism