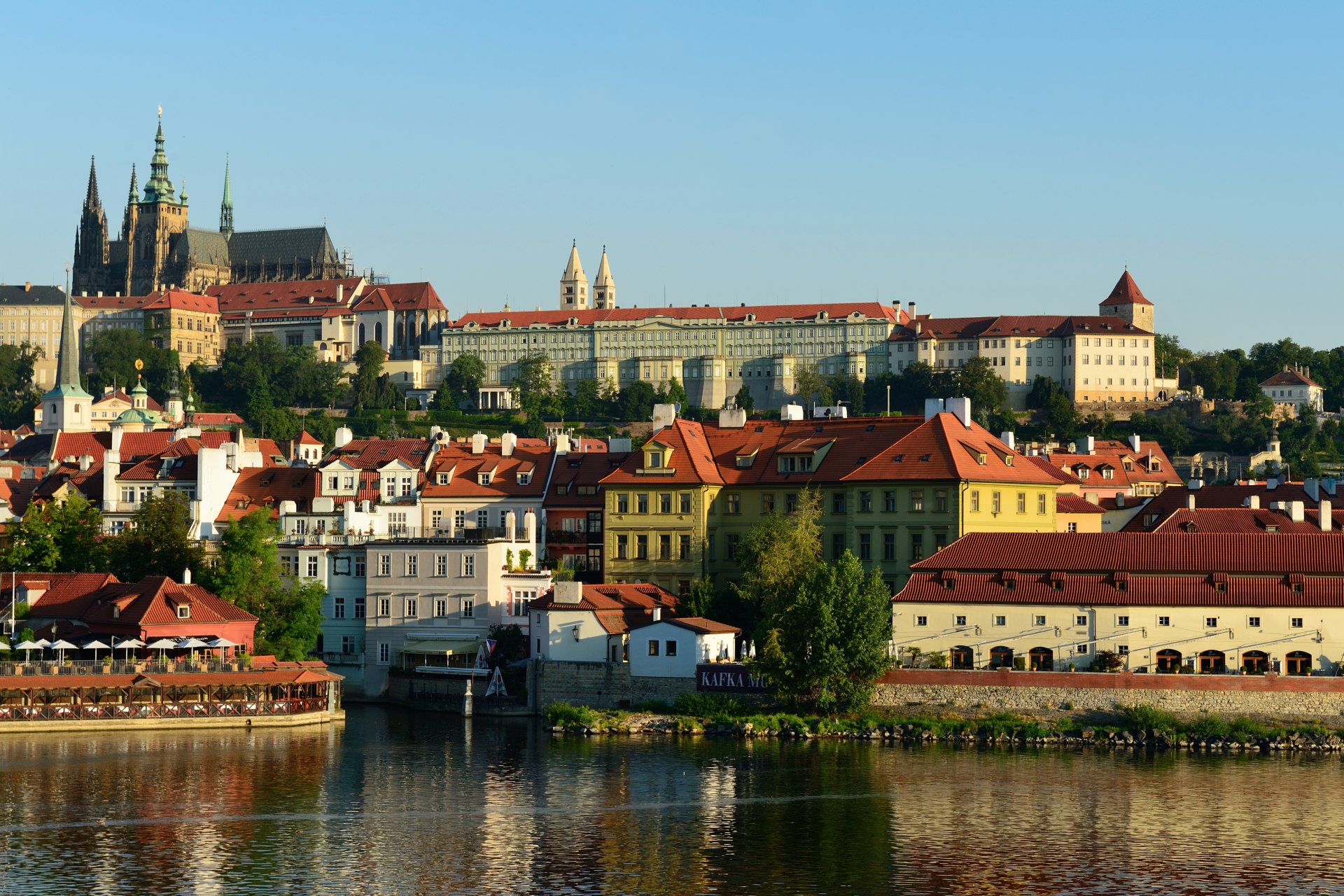 Prague: A top location for European headquarters
Every year, Prague is visited by more than four million foreign tourists wanting to see one of the most beautiful cities in the world. What is less obvious to them and others is Prague´s complete readiness to host the CEE headquarters of multinational companies. Prague is not just a tourist destination - beyond being the city of a hundred spires, this metropolis in the heart of Europe has turned into an innovation hub and a place where the past meets the future.
The Czech capital is a unique location combining favourable costs and a sense of culture and tradition with a well-developed private sector, a highly skilled workforce and innovation potential, as well as an enticing atmosphere and great conditions for expats. These factors have made this attractive city a popular location for the regional headquarters of major multinationals such as Tesco, Ness Technologies and Bell Helicopters. Furthermore, Prague secured the first place in the category Eastern European regions of the future 2020/21 and it also ranks among the top 25 European regions of the future according to fDi Intelligence magazine.  According to the Expat City Ranking 2021 by InterNations, Prague is the 7th most expat-friendly city in the world. The Czech capital ranked 4th in the Urban Work Life Index and 5th in the Quality of Urban Living Index. In the question of opportunities to enter the local labour market, Prague ranked as the fourth-best. Prague even dominates the Work-Life Balance Subcategory and ranks second worldwide.  
At the centre of one of the world's biggest markets
Prague is very easily accessible from many other places in the world and is within a two-hour flight of most European cities. There are many daily direct flights connecting Prague to the main European business centres, such as London, Amsterdam and Frankfurt, as well as global centres including New York, Toronto, Tel Aviv, Dubai, Seoul and Beijing. The fact that the European Union is one of the largest markets in the world undoubtedly makes Prague the top choice for those investors who want to conveniently access the European market or further develop their business in Europe.
Strong innovation potential, R&D and a skilled workforce
The Czech Republic has strong potential in the area of R&D. Over the past twenty years, the Czech Republic's spending on R&D has increased from 0.95% of GDP to 1.94%. The main areas of technological specialisation in the Czech Republic include, but are not limited to, construction and construction technologies, materials engineering, transport technologies, biotechnology, environmental technologies, energy and security. Prague is among the EU regions with the largest share of researchers in total employment (over 2%). The city is home to nine public universities and the Academy of Sciences, which drives forward the development of new ideas and approaches for the innovation of products and services. Many R&D-focused start-ups are based in Prague. Prague shows compelling results especially in the field of human resources. Thanks to many opportunities for tertiary education across disciplines, the city is full of highly qualified specialists looking for work in the private sector. More than 40% of employees in Prague have a university degree and the number of these well-educated graduates has a steady upward trend.
A safe, expat-friendly city of culture
Prague offers expatriates a truly safe and culturally rich environment and very good municipal infrastructure. The Czech capital also offers great conditions for families, an effective public transport system and high-quality services in the areas of shopping, dining and entertainment. More than 17% of Prague's inhabitants are expatriates. According to a 2021 research by Expat insider, the Czech Republic is the third most attractive country in the world in terms of working abroad after Taiwan and New Zealand. Prague is a truly cosmopolitan city whose many notable advantages include the fact that it is more than one-third cheaper to live here than in London and two times cheaper than in New York (data according to numbeo.com). In addition to that, the Czech Republic is the ninth-safest country in the world according to the Global Peace Index 2020.
Though Prague is generally and rightly perceived as a city with a rich cultural heritage and a well-preserved historical centre, it also has a captivating and lively modern cultural environment offering an abundance of concerts, coffeehouses, libraries, theatres, cinemas and museums, as well as film, music, arts and food festivals. Beyond entertainment options, Prague has outstanding municipal infrastructure including green spaces and facilities for sports and outdoor recreation. Family life is very easy for expatriates in Prague thanks to the presence of over forty international preschools and elementary and secondary schools. With its highly efficient public transport system, it is possible to reach the centre of Prague from practically anywhere in the city within half an hour. The Czech capital also excels in terms of the availability of premium shopping and services. Numerous luxury brands are present here and residents can enjoy a number of top-level restaurants and bars, including Michelin-starred establishments.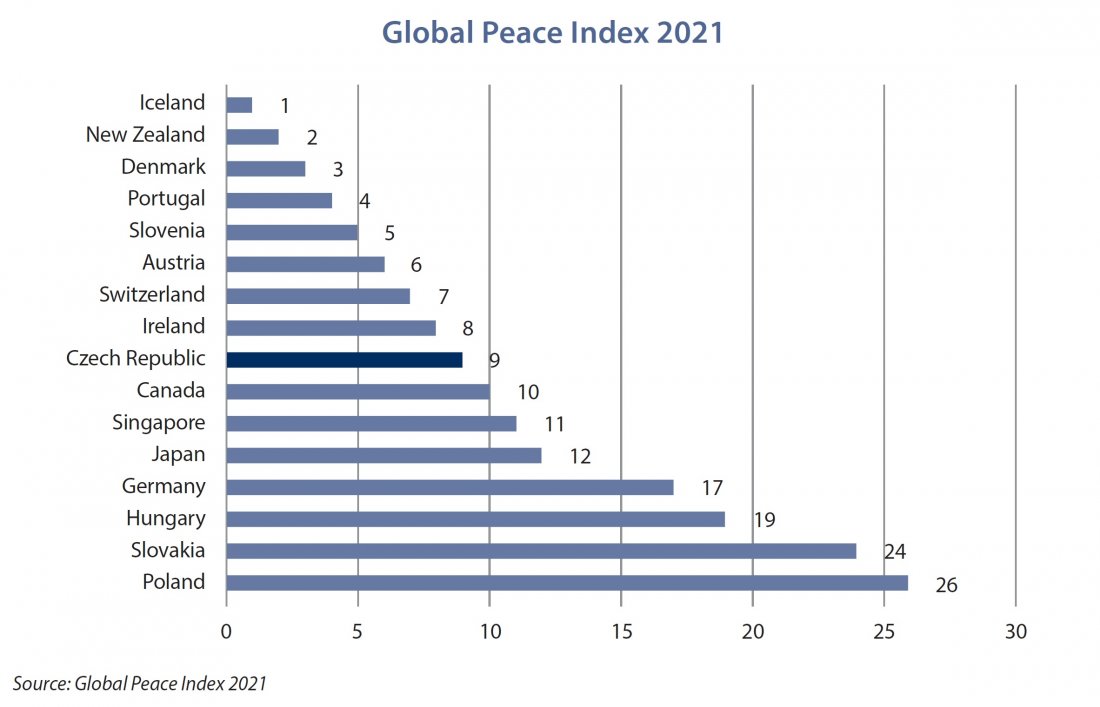 Open business environment
Prague has an open business environment and a well-developed private sector. Most of the business in Prague takes place in the city's very strong tertiary and quaternary sectors. This leads to an appropriate environment for HQs, thanks to the accessibility of all necessary services and outsourcing. A large chunk of Prague's economy is located around its bustling tourism industry (hotels, restaurants, tours, museums etc.), but business services such as IT, real estate and similar activities also play a significant role. In total, the service sector makes up around 80% of the jobs in Prague.
The Czech Republic's legal environment forms a good foundation for effective company management, flexible employment and nimble property management. FDi Intelligence 2020/2021 ranks Prague as the second best small European region of the future in terms of business friendliness. The tax environment in the Czech Republic is stable and offers very good conditions not only for corporations, but also for expatriates. "The corporate income-tax rate was set at 19% in 2010 and remains at that low level today. The personal income-tax rate is also very favourable, especially for persons with high incomes and for a significant part of the expatriate population. The personal income-tax rate is only 15%. Expatriates who are sent to work in the Czech Republic under the regime allowing them to stay within the social-security system of their home country do not have to pay additional social security in the Czech Republic, whereas expatriates from some countries pay only for health insurance," says Jan Linhart, partner with KPMG ČR.
People living in the Czech Republic are at the lowest risk of poverty and social exclusion in the EU, according to Eurostat data. It also has the lowest unemployment rates in Europe. This means a comfortable level of the citizens' disposable income, which in turn is a positive signal for business opportunities in the country.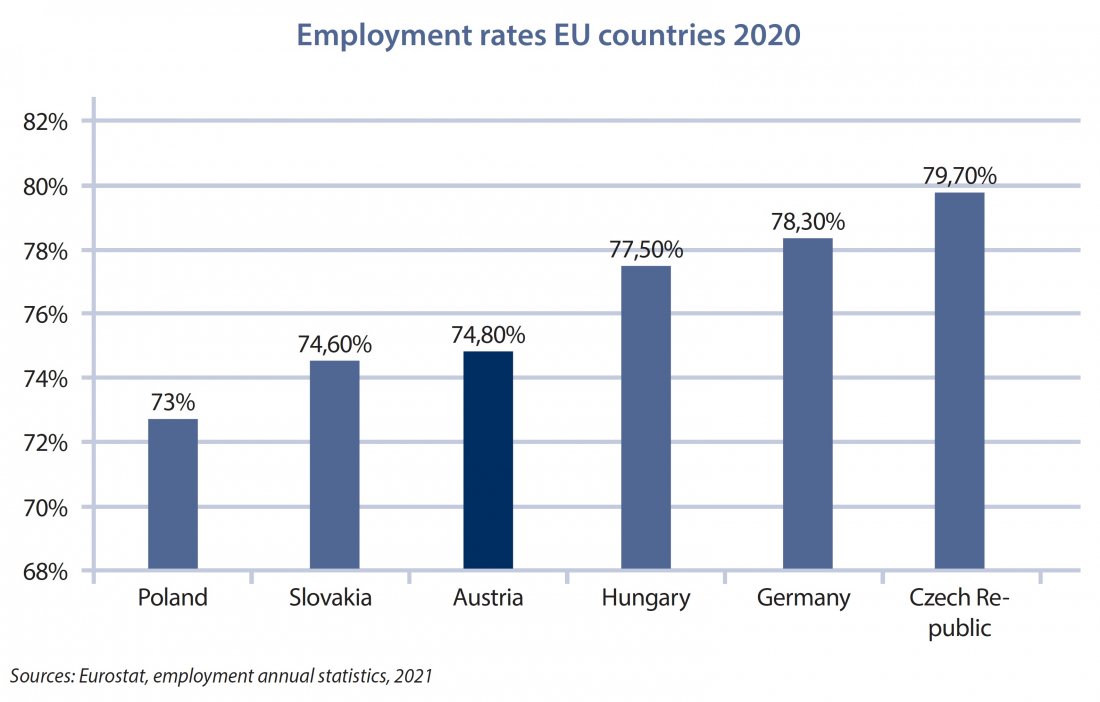 Cost effectiveness
Although Prague has a well-developed private sector, prices are still significantly lower than in Western Europe. Investors can thus use most necessary resources for very reasonable prices. According to fDi Intelligence, Prague ranks tenth among major European cities in terms of cost effectiveness. With respect to office rents, the price level is the same as or lower than the average rate in nearby locations in Central Europe. Compared to other major cities in Europe such as London, Munich, Vienna, Amsterdam and Paris, the rental rate in Prague is 20% to 80% lower. The Czech Republic is also very affordable in terms of labour costs, as the average wage here is about one-third of the EU average. However, the quality and availability of workers is satisfactory according to fDi Intelligence, which has ranked Prague fifth among major European cities in the Human capital category. The size and diversity of the Prague's labour market offers numerous advantages in terms of the availability of human resources. Prague welcomes jobseekers both from other regions within the Czech Republic as well as foreign specialists. Prague is a truly cosmopolitan city, which has become the home of many expatriates due to the many opportunities for high income, good quality of life and low cost of living. Especially jobseekers from other European countries have found their permanent home in Prague.
You can find more information under the following links:
Reasons for relocating to Prague according to Mayor 
Hřib
One of the safest cities in the world  
Prague is one of the safest cities in the world and therefore an ideal destination for students, employees or businessmen to start their lives in Prague. The Czech Republic is also one of the safest European countries and is the ninth-safest destination in the world according to the Global Peace Index 2021. 
The Czech Republic, especially its capital, is a preferred destination for many relocating companies, individuals and families. It is a modern country with not only good infrastructure and a well-developed business ecosystem, but also a rich history offering a truly broad range of cultural opportunities. 
Open job market
Many international companies have chosen Prague as their residence in the Czech Republic or even in Central Europe. Therefore there is lasting demand for a skilled foreign workforce. The top sectors are technology, R&D and creative industries including the gaming industry. Recently, co-working spaces have started to flourish in Prague, which is helping freelancers to start their activities.
Great transport accessibility  
Thanks to its ideal location in the heart of Europe, Prague is easily accessible to travellers from practically anywhere in the world. Prague's location also makes it easy to travel to neighbouring countries and their beautiful cities. 
Transport 
The Prague public transport system has been considered a leading one for a long time, not only in Europe but worldwide - it has been ranked as 6th fastest and 5th best transportation system in Europe in the last years. In comparison with the mass transit systems of other capital cities, it is cheap, efficient and highly integrated. Prague is also a green city that is suitable for walking, as it offers a great number of tourist attractions in a small area. 
Education 
The education system in the Czech Republic is very complex with plenty of schooling options. Prague has a great selection of international and multi-lingual educational institutions ranging from preschools to universities. Prague is the home of Charles University, which was established in 1348, making it one of the oldest institutions of higher learning in Europe. Furthermore, the best Czech technical university and the Czech Academy of Sciences are both located in Prague. 
Living costs in Prague are considered to be low and affordable compared to most other European cities. Average rent is EUR 802/month for a 70 m2 apartment. 
Experience with hosting EUSPA
Prague is the host city of the EU Agency for the Space Programme and has thus proven its ability to serve as the home of major international institutions and organisations.
Features of Prague and the Czech Republic
2nd

Prague is second in the category Small European Regions of the 

F

uture in terms of human capital and lifestyle (

fDi

 Intelligence

, 2020/2021)

 

7th

Prague ranks seventh among 

m

ajor European cities in terms of cost effectiveness (

fDi

 Intelligence

, 2020/2021)

2 h

Prague is within a two-hour flight of most European cities

15 %

The personal income-tax rate in the Czech Republic is only 15%

25

Prague is among the top 25 European Regions of the Future and the top 25 

European Cities of the Future 

(

fDi

 Intelligence

, 2020/2021)

↑

Prague is among the EU regions with the largest share of researchers in total employment (Eurostat

,

 2020)

2nd

f

Di

 

Intelligence 

ranks Prague as the second best 

S

mall European Region of the Future in terms of business friendliness
Zdeněk Hřib 
Mayor of Prague