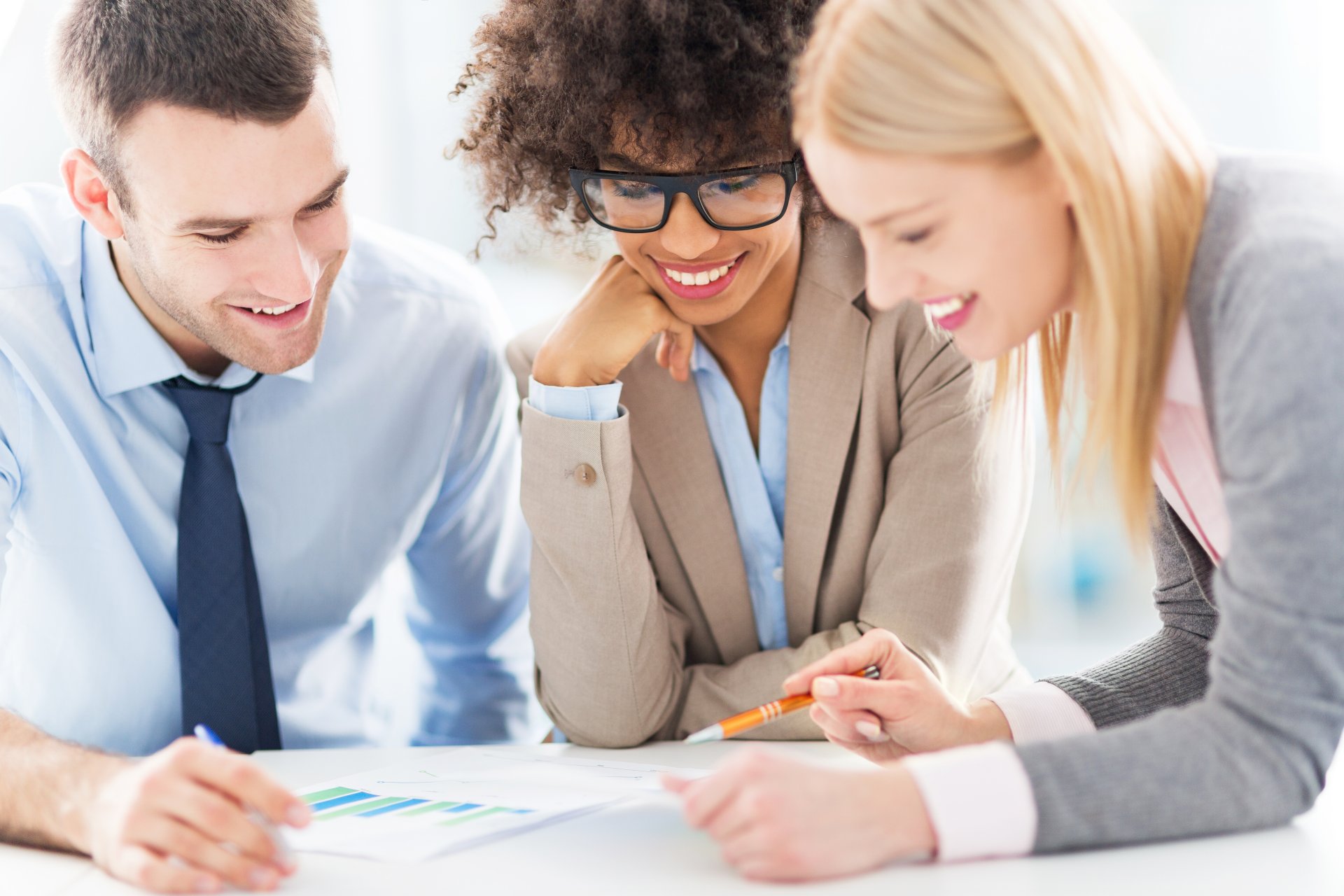 Increased productivity, reduced costs and happier employees
A committed, professional and cost-efficient workforce is an important factor in the success of any company, especially where there is a large proportion of temporary employees. To ensure that employees have the right work at the right time and at the right place is not an easy task, but it is essential for any company that needs to reduce staff turnover and increase both labour productivity and the quality of work.
Have you identified an opportunity for improvement in the way your workforce is managed, but you currently need to focus on developing, manufacturing and selling your products? Maybe it is time to look for onsite recruitment and workforce management support.
On the Czech market, there are many HR service providers offering various solutions that help foreign investors to find the right people in the right place at the right time. One of the solutions is Inhouse Services - a concept developed for companies with a high demand for flexible personnel. It helps them improve efficiencies through delivery of onsite workforce solutions, leaving them free to focus on their core business. This model offers complete tailor made solution which brings more flexibility and higher productivity and efficiency together with lower personnel costs.
The service is specialised in providing a large amount of skilled, flexible labour and is specifically designed to help companies with high-volume staffing needs in the logistics, manufacturing, warehouse and contact centre environments.
How it works
Inhouse Services provides a total workforce management solution aligned to your operational objectives and staffing needs, which can increase the productivity of existing workers, help decrease attrition and absenteeism and generate cost savings. It delivers the complete HR process from recruitment, selection, introduction, planning and management of workers to provision of detailed management reports. Inhouse service is not limited to the local market only. It can also help you with hiring foreign workers. A professional inhouse partner knows the cultural differences, understands the rules that employers must follow when hiring employees from different countries and will guide you through the whole process. The Inhouse service is provided on-site, so all processes can be customised to your specific needs. Onsite managers assimilate into your culture to deliver and retain talent that can truly contribute to you and your business's success. Working with a strategic onsite partner brings savings by reducing overtime, absenteeism, turnover and idle time, while improving overall workforce utilisation. It also helps to achieve measurable improvements in productivity, quality and operating efficiency.
Tailor-made solutions
Inhouse Services does not operate based on a "one size fits all" approach. Each of onsite delivery models is designed specifically around the client's organisation culture, vision and operational objectives. A dedicated account team works exclusively for one customer and has its workplace onsite directly at the customer's place of business. These specialists think and act like internal HR employees and can thus respond perfectly to their client's needs. They cooperate closely with the customer and together they create a talent pool made up of flexible and permanent staff. The pool works in the same way as a reservoir. It compensates perfectly for any over- or under-capacity and brings exactly the right number of motivated and well-trained employees who are available at all times, thus reducing unnecessary personnel costs and lowering the fluctuation rate and absenteeism. The results are higher efficiency and, ultimately, more success.
The account team is supported by workforce analysts and other experts in the legal, compliance, health, safety and HR fields. Workforce analysts work with their clients at the operational level in order to truly understand their needs. They do not just repair what is broken; they look closely at why it got broken in the first place and apply innovative solutions to create long-lasting change that will help the client to achieve its strategic goals. The primary focus of this concept is continual improvement according to the client's needs.
When examining the business the workforce analysts first conduct a detailed onsite analysis within the client's company. They meet with all levels of management and training, H&S and HR teams to gain an understanding of the business. This enables them to recommend relevant actions and activities to drive efficiencies and cost savings. The aim is to identify solutions for the removal of waste, both production and time, and improve efficiencies in the workforce using skills-gap analysis, skills clustering, process improvement, on-boarding and training improvements.
Regulatory and quality control with proven cost containment strategies are provided by a team with extensive experience in driving compliance and safety. Every step is carefully planned and ongoing reporting/metrics are provided to rigorously analyse staff utilization.
Satisfied and qualified employees
Inhouse Services make it possible to employ a scalable workforce that strategically aligns with specific production requirements and changes in the company. Employee performance is improved thanks to the unrelenting focus on quality staffing processes and results. This model creates a high-performance culture that boosts morale and job satisfaction, resulting in higher productivity. All the company's resourcing needs across both general and specialist functional roles are managed by an onsite strategic partner that carefully chooses qualified and engaged candidates and runs the whole recruitment process with professionalism and well within the given timeframes. In order to anticipate production peaks and have the right number of workers on board at all times, Inhouse Services analyse periodic personnel requirements and translate them into an action plan. A team of onsite specialists takes care of the paperwork, provides information and any training that the workers need, and keeps them motivated. This results in business improvements, cost savings and a truly engaged workforce. 
Inhouse Services specialises in providing bespoke workforce management solutions aligned to your business needs and objectives. The module aims to:
increase workforce retention and reduce attrition;
reduce absenteeism and lost productivity through effective absence management;
increase worker productivity and satisfaction;
reduce overtime costs;
reduce labour and material waste;
provide labour-market data and economic forecasting.
Inhouse Services can be measured by these benefits:
total personnel cost savings of 1% to 7%;
higher delivery speed;
shorter familiarisation times;
lower personnel costs;
reduced workload of the personnel department.
Inhouse Services can save you money and make your life easier if:
you manage a large production facility, a call centre or a logistics operation;
you regularly need between 50 and 1,000 flexible employees;
the number of required employees is subject to strong seasonal fluctuations;
you need to have the right employees available at the right time and at a fair price.
Jacek Kowalak
General Director
Randstad Czech Republic