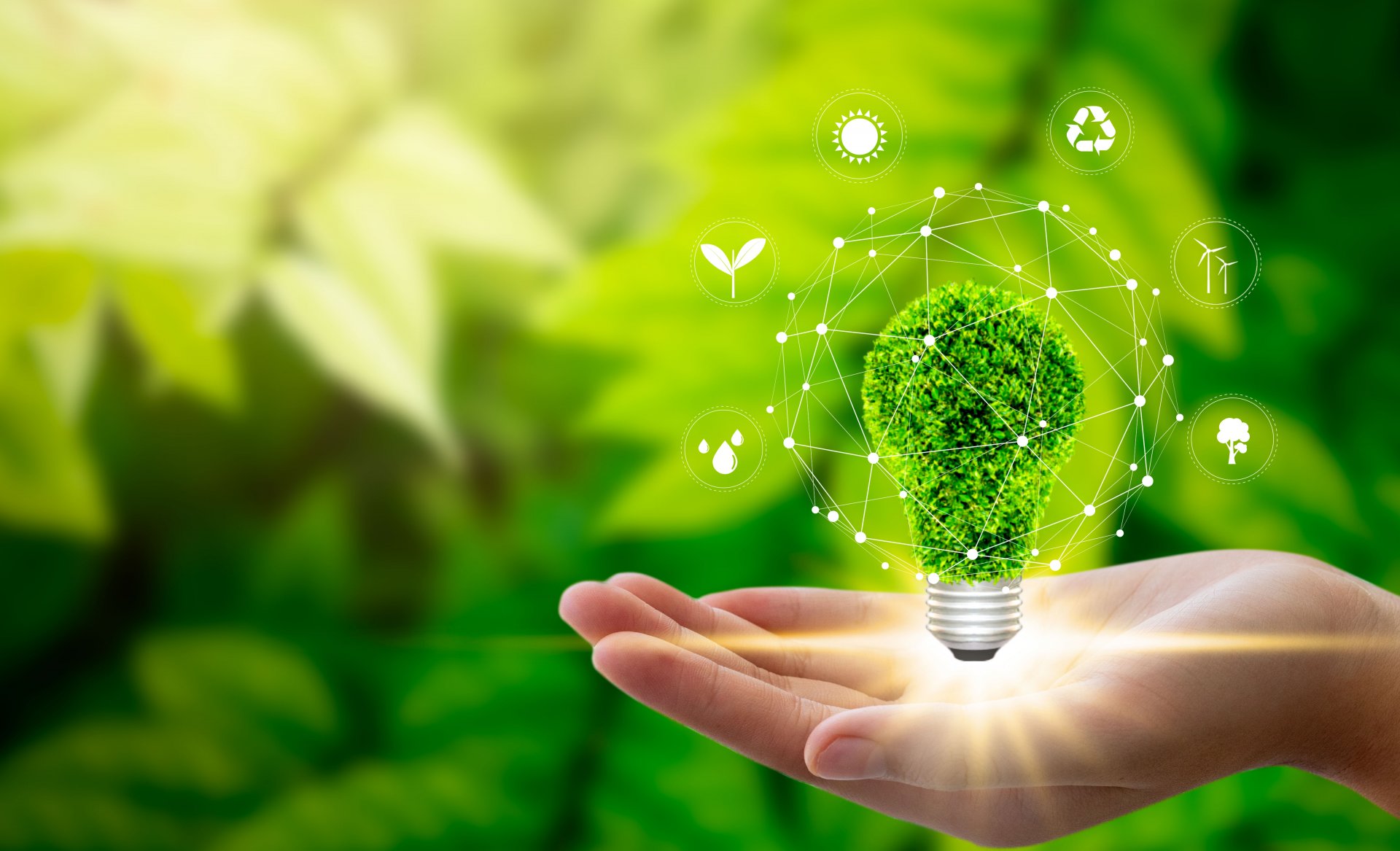 Sustainable development of industrial real estate
By adopting a number of strategic documents, the Czech Republic has committed itself to actively implementing a range of sustainable policies.
Even the area of ​​industrial development did not escape the trend of taking an environmentally friendly approach. The horizon of sustainable development used to start and end with buildings' energy consumption. Over the past 10-15 years, however, the progress we have made in the area of industrial development in the Czech Republic is comparable to that found in residential development. Modern industrial facilities are equipped with recuperation, utility network meters, intelligent control systems, LED lights with motion sensors and other smart devices.
Water management is a major topic today. We are building rainwater drainage and retention tanks and planting greenery designed to retain water in a given locality. In order to eliminate heat islands, roofs are painted almost exclusively in light colours so that they reflect heat rather than absorbing it. In recent years, so-called hygiene of the indoor environment has also become a trend, and many local developers are big fans of this concept, as it beautifully illustrates the motto : "let's protect nature, but let's not forget that we are part of it". This area addresses the comfort and health of employees, such as plenty of light, fresh air and even social contact.
The international BREEAM certification has become the standard of sustainable industrial construction in the Czech Republic. BREEAM is the world's leading sustainability assessment method for master-planning projects, infrastructure and buildings. It recognises and reflects the value in higher-performing assets across the built environment lifecycle, from new construction to in-use and refurbishment.
BREEAM does this through third-party certification of the assessment of an asset's environmental, social and economic sustainability performance, using standards developed by BRE. This means BREEAM-rated developments are more sustainable environments that enhance the wellbeing of the people who live and work in them, help protect natural resources and make for more attractive property investments.
The main output from a certified BREEAM assessment is the rating. A certified rating reflects the performance achieved by a project and its stakeholders, as measured against the standard and its benchmarks.
The rating enables comparability between projects and provides reassurance to customers and users, in turn underpinning the quality and value of the asset.
BREEAM measures sustainable value in a series of categories, ranging from energy to ecology. Each of these categories addresses the most influential factors, including low-impact design and reduction of carbon emissions; design durability and resilience; adaption to climate change; and ecological value and biodiversity protection.
A nice example of a BREEAM-certified project is the Kaufland eCommerce Fulfillment Center in Cheb, which has recently been certified as the most environmentally friendly industrial building in the world according to the latest BREEAM 2016 New Construction Standards. Conceived by industrial developer Panattoni, the project was the first in the Czech Republic to receive the Outstanding mark and a record score of 90.68%.
BREEAM ratings
The BREEAM ratings range from Acceptable (In-Use scheme only) through Pass, Good, Very Good, Excellent to Outstanding and are reflected in the number of stars on the BREEAM certificate.
PASS ≥ 30 %
GOOD ≥ 45 %
VERY GOOD ≥ 55 %
EXCELLENT ≥ 70 %
OUTSTANDING ≥ 85 %