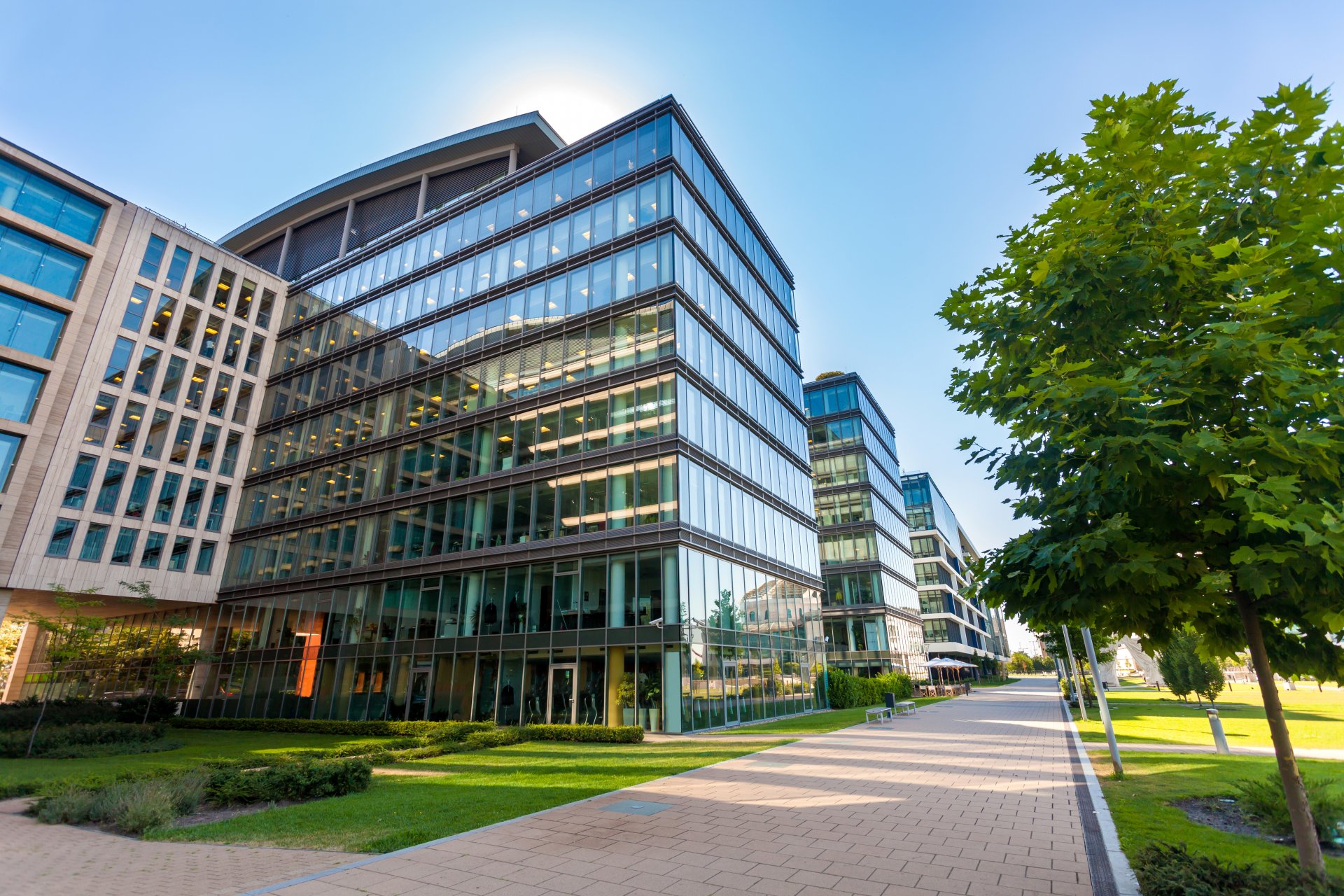 Offices
The office market in the Czech Republic proved its resilience once again. During difficult times, it adapted, held its position and even increased its attractiveness for the future. 
Prague
The office stock in Prague comprises approximately 3.73 million m2. Despite the lower delivery of new office space during 2021 and the below-average amount planned for 2022, the appetite to develop new offices remains unchanged. A lot of new speculative projects began construction during 2021 and are planned for delivery in 2023 and 2024. In addition, a number of large developments on brownfield sites are advancing towards successful transformations, including the Florenc bus station and surrounding area, Palmovka, New Waltrovka and Roztyly, to mention just a few. Though not focused solely on offices, these large projects will significantly help the development of the city and will establish completely new submarkets. Vacancy on the market has increased over the past few quarters, but still remains at approximately 8.0% citywide. This level could result in a lack of supply of larger units in some areas. Therefore, occupants should consider any renegotiations or moves as soon as possible so that they will be able to secure their desired property or at least have a decent number of choices. Prime rents range up to EUR 24.00 per m2 per month, though a general increase is expected thanks to rising construction material and labour costs.   
Brno
Brno has been one of the most ambitious office markets in the Czech Republic for years. It attracts the interest of local investors with a relationship to the city. The projects delivered are of a high standard similar to what you will find in Prague. Supported by well-established business centres and the supply of graduates from local universities, Brno is a base of operations for many large IT companies and various R&D centres. As it is also a crucial logistics hub, we can find there extensive industrial and logistics facilities, which in some ways can compete with offices, though always for the good of the tenant. Office availability in Brno is a little higher, with vacancy almost 12% and a number of projects awaiting pre-leasing, but occupants with large space requirements should act well in advance. Like Prague, we expect a rise in rental prices, which currently range up to EUR 16.00 per m2 per month for prime spaces.   
Ostrava
Ostrava has to be considered a city of opportunities. Massive development activity is currently underway in the city's industrial market and the office market will surely follow in the near future as a number of ambitious projects have been proposed. One such project is Organica, a large, smart office building in the city's most developed district, Nová Karolína. Otherwise, the modern office market is very stable with very low vacancy at around 6.0%. The best office spaces in Ostrava can be acquired for rents ranging from EUR 12.50 to EUR 13.00 per m2 per month.
Prognosis
During the pandemic, we have seen rising costs in the construction sector and many tenants working fully from home, and we even heard of doomsday scenarios in which offices are rendered obsolete. Despite these pressures, the top Czech office markets have maintained their standards and also remain essential to virtually every business surrounding them. With the inevitable implementation of ESG and its associated requirements, we expect to see greater activity on the market either from developers and landlords or from investors in connection with setting policies and sustainable goals for their properties.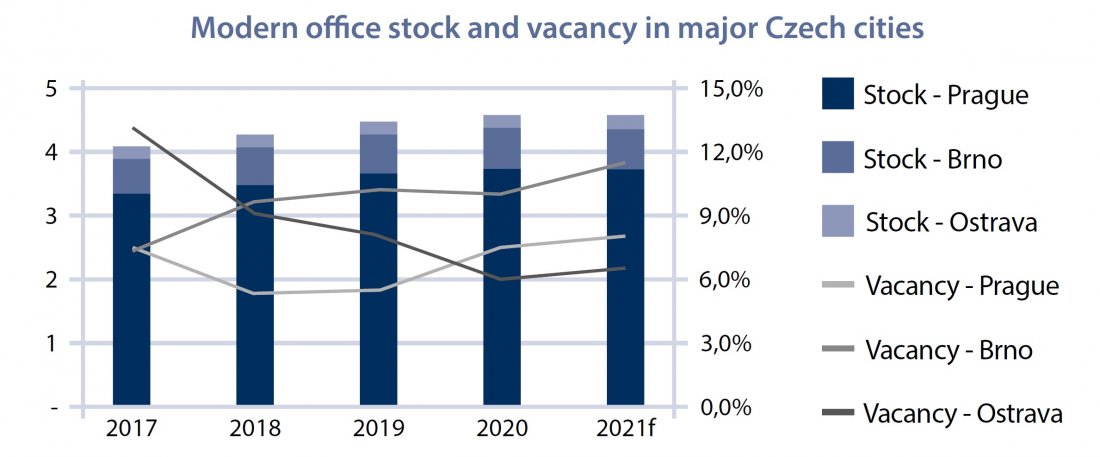 Source: Colliers, Prague Research Forum, Regional Research Forum, 2021