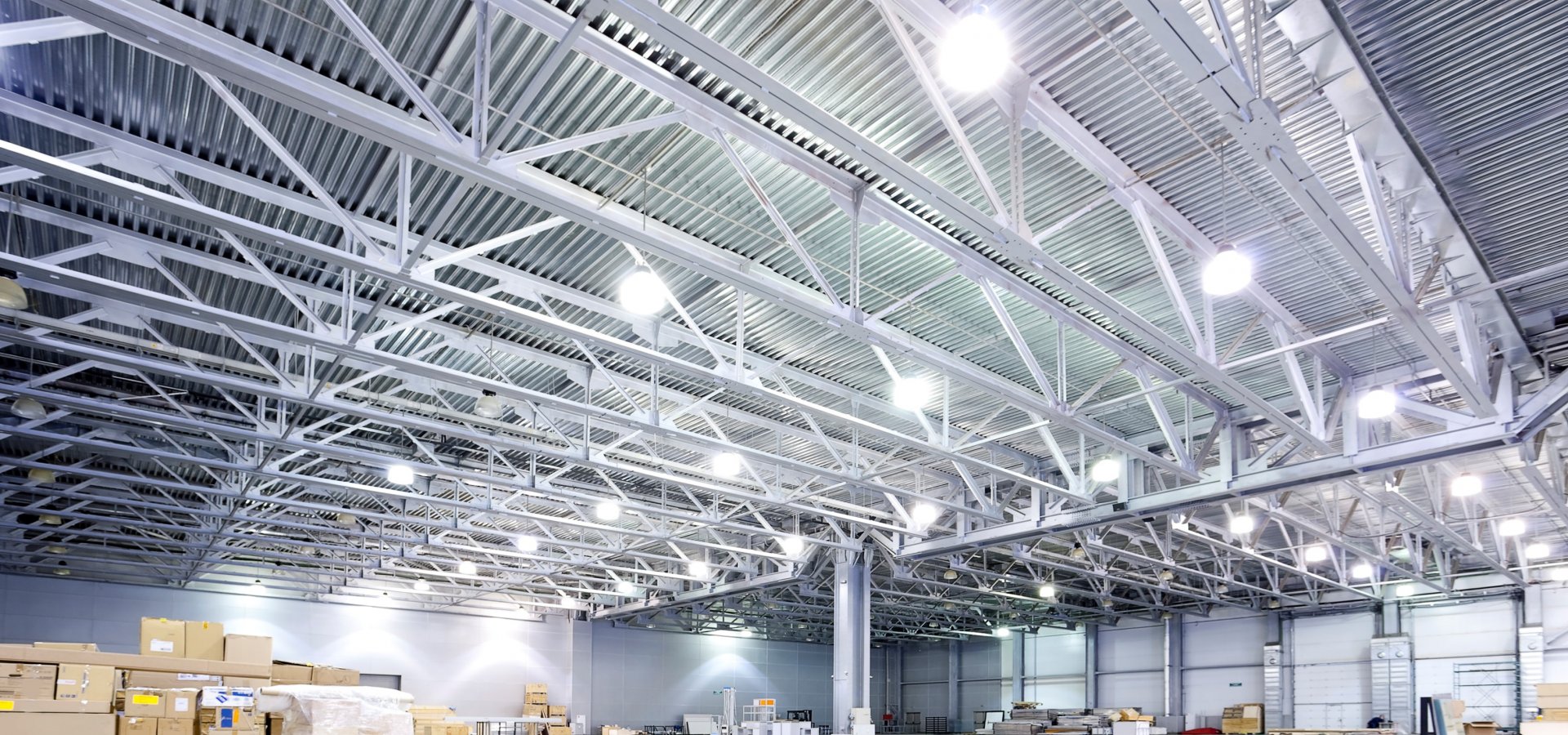 Business premises
From the perspective of multinational business entities, the Czech Republic remains a favourable country for foreign investments due to its relatively cheap workforce and lower cost of property construction and leasing in comparison with western countries.
Even though the response to COVID-19 was generally quite turbulent, the reaction of the market was different in the case of office and industrial premises. Whereas office demand cooled down almost instantly with the rise of working from home, the industrial market experienced its best year ever in terms of demand, resulting in a rapid decline of vacancy rate. If you are planning to start a business that requires establishing new office or warehouse premises, you should follow some guiding principles that are common on the local commercial real estate market. Most importantly, it is to some extent necessary to have a strategy that takes into account current and future capacity needs and an acceptable lease duration, as well as a workplace strategy and a rough budget estimate.
Office premises
Most offices are leased with the assistance of real estate advisors. The largest office market, quite naturally, is Prague, which currently offers approx. 3.80 million m2 of leasable premises. If you plan to open new offices, you should start your search 12-24 months) prior to market entry in order have enough options to choose from so that you will be able to find the best suitable option for your needs.
Industrial premises
Due to COVID-19 and the supply chain crisis, there is record-high demand on the warehouse market in the Czech Republic. Vacancy rates are reaching record lows and prices are rising by double-digit figures in the most popular locations. If you plan to build a production facility, you should start as early as 30-36 months prior to the planned start of operations, because the permitting process is generally quite slow and land resources are very limited. On the other hand, the workforce is still significantly cheaper than in western countries and the cost of construction as well as the rent levels can be  20%-25% lower. 
Industrial Production Premises (built-to-own)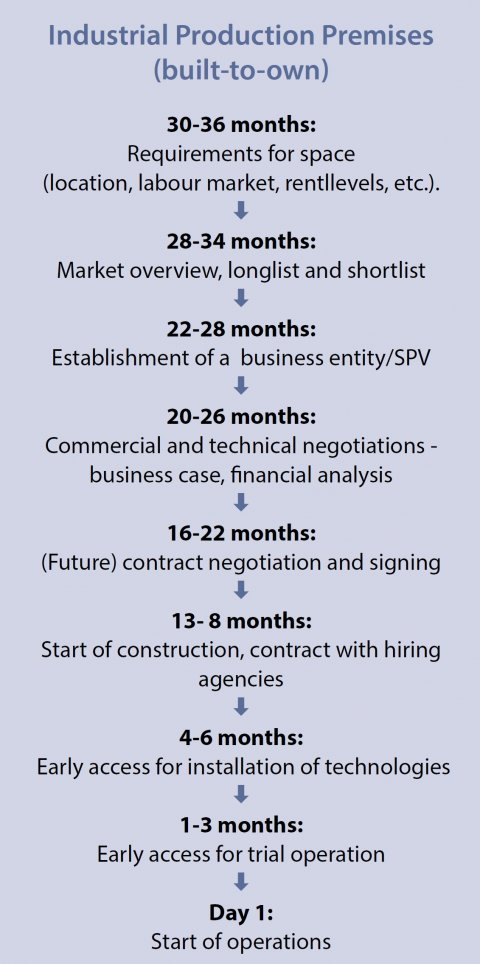 *Countdown to start
Office & Industrial Premises (built-to-lease)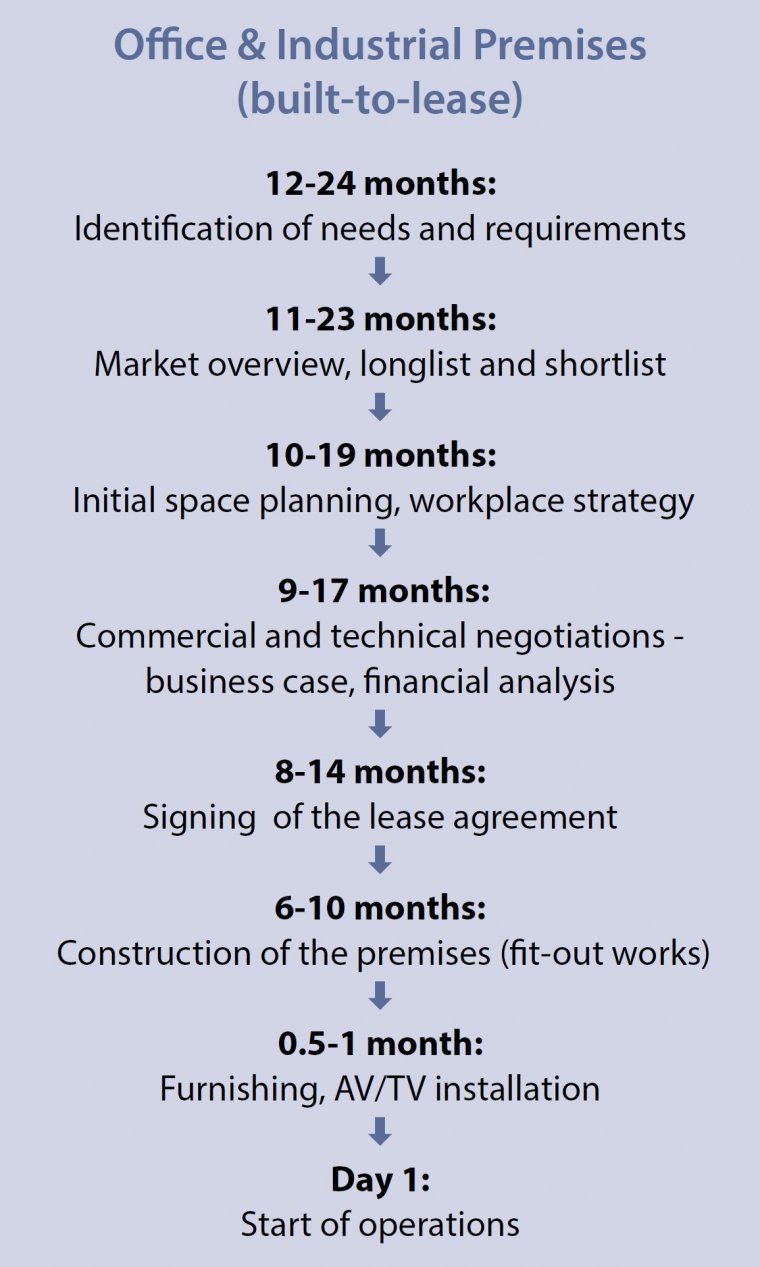 *Countdown to start
Petr Narwa, SIOR
Head of Transaction & Consulting Services
Prochazka&Partners